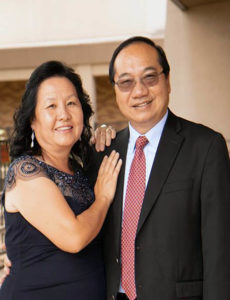 Pastor Christopher was born in Laos and immigrated to the United States in 1976.  He was a practicing lawyer in Minnesota before he heard the call to pastoral ministry. He holds a MATS from Bethel Seminary, a PhD from Luther Seminary and a J.D. from William Mitchell College of Law in St. Paul, MN.
He is passionate about biblical interpretation and teaching the bible to Christian leaders and bible students. To date, he has published a book on the Sermon on the Mount and has completed several manuscripts for publication. 
Pastor Christopher has been preaching since 1997.  He has been serving as Senior Pastor of Eternal Life Church since 2016.  Prior to that, he he served as Senior Pastor of Sacramento Hmong Alliance Church from 2002 to 2007, and as Senior Pastor of Warren Hmong Alliance Church from 2008 to 2015. 
He and his wife, Sylvia, have been married since 1981 and are blessed with 7 children and 11 grandchildren.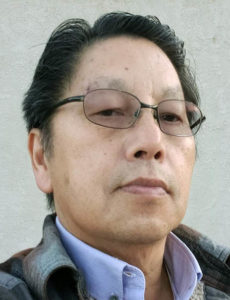 Associate Pastor - Missions
Pastor Daniel was born and raised in Laos. He accepted Christ while in his youth and was baptized at the tender age of 13.  He was among the first wave of Hmong immigrants that arrived in the United States in 1976.
Pastor Daniel holds a Master of Divinity from Alliance Theological Seminary in Nyack, NY.  In 1984, he began preaching in New York City, where he was involved in ministry.
He has been serving as Associate Pastor of Eternal Life Church since 2012.  He is passionate about discipleship and missions, and presently serves as Chair of the Missions Committee at Eternal Life Church.  Below, Pastor Daniel recounts a life transforming missions trip to Laos:
I never wanted to go back to Laos, but one day in 2013, after I came to Eternal Life, the Lord said: "If I asked you to go to Sam Neua (Northern Laos), will you go?"  Later that year, I went to Laos with our District and I went to Sam Neua; and missions took hold of my heart—and it will be a joy to die there in the name of Jesus.
Pastor Daniel is blessed with 2 sons. He has 2 sisters, and 3 brothers, one of whom is also a pastor.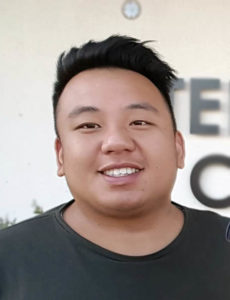 Pastor Kongchinh Kue has been serving as an associate pastor at Eternal Life Church since 2017. He oversees both the youth and young adults ministries. 
He studied at Toccoa Falls College where he obtained a bachelor's degree in youth ministry. He also holds a a master's degree in Ministry Leadership higher from  Columbia International University.
Pastor Kongchinh has one older brother and his parents are retired.